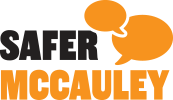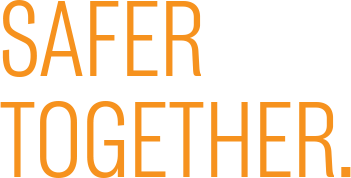 2020 Community Report Back
2020 has been a busy year for our community! Please check out our report back to the community to learn how we've progressed in making McCauley a safer and more vibrant community! Download the report here!
What should we focus
on as a community?
There is a lot happening in the community of McCauley. Trying to address everything at once can be a challenge. Help us prioritize the issues and projects in McCauley by taking our survey below.

What makes a safe and vibrant community?
Safety and vibrancy can come in many different forms and can be defined through many different perspectives. Share with us your vision of a safe and vibrant McCauley by taking our survey below.

Stay tuned for upcoming community meetings
Connect with residents and members of McCauley who are passionate about the well-being of their community
Understand the root causes of some of the main issues in the neighbourhood and uncover untapped community potential.
Share your skills and talents with other community members to so see how we might address some of these issues
Share your ideas with us!
Do you have an idea to make McCauley a safer more vibrant place to live? Share it at our next meeting or share it by clicking below! Working together, we can bring these ideas to life!


Contact us
Have a question about our meetings? Please feel free to reach out and contact us!